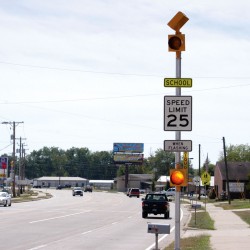 The Chandler Police Department wants to remind motorists that school is back in session today. Please drive with care and watch for kids as they travel to and from school.
Please remember that even on a four-lane road, such as Lincoln Avenue, ALL FOUR LANES MUST STOP when a school bus is stopped to load and unload passengers. Please be alert when you see a bus.
Also, be sure to slow down in school zones and watch for the flashing lights at the pedestrian crossing on Lincoln Avenue. Thanks for being a safe driver and helping keep our kids safe.